19 Years Experienced OEM&ODM Cannabis Vaping Devices Manufacturer
CannaMate™ Zephyr V Lightweight Pod System- a Secret Weapon for Vape Traveling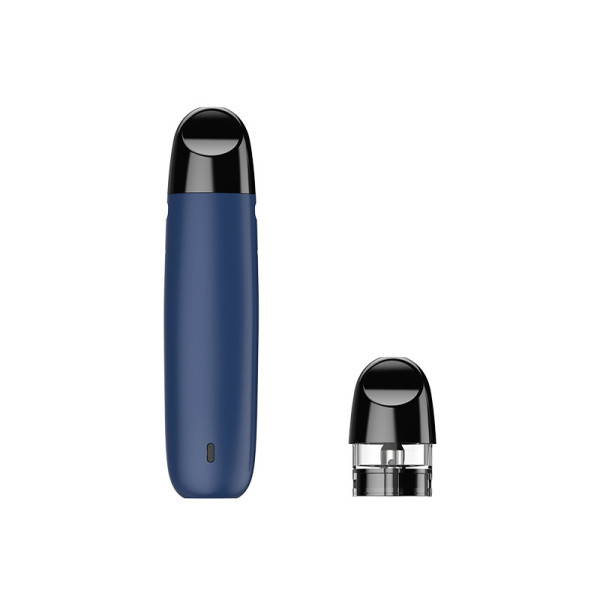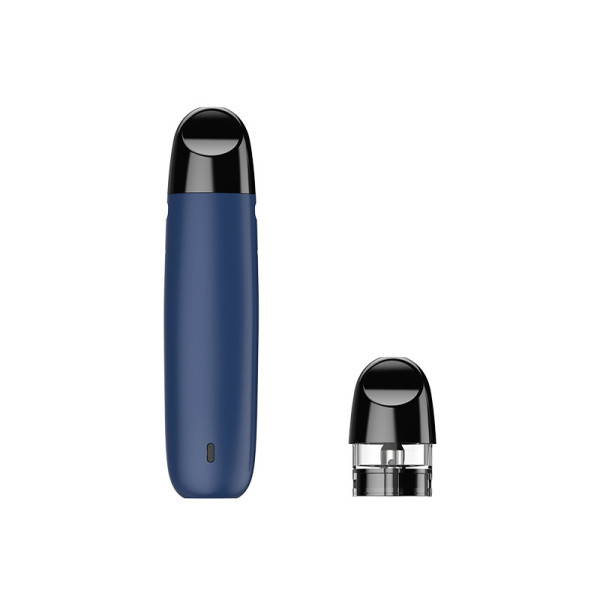 | | |
| --- | --- |
| Volume | 1.0ml |
| Coil Type | Hcore® |
| Mouthpiece Style | Flat |
| Mouthpiece Material | PC |
| Tank Type | PCTG |
| Center Post | SUS316L |
| Aperture Inlet | 4 x Ø1.6mm |
| Filling Method | Top Fill |
| Resistance | 1.4Ω |
| Activation | Draw Activation |
| Battery Capacity | 300mAh |
| Battery Housing | PC |
| Output Voltage | 3.5V |
| Charge Port | USB |
| Dimensions (mm) | 96.4 x 23.4mm |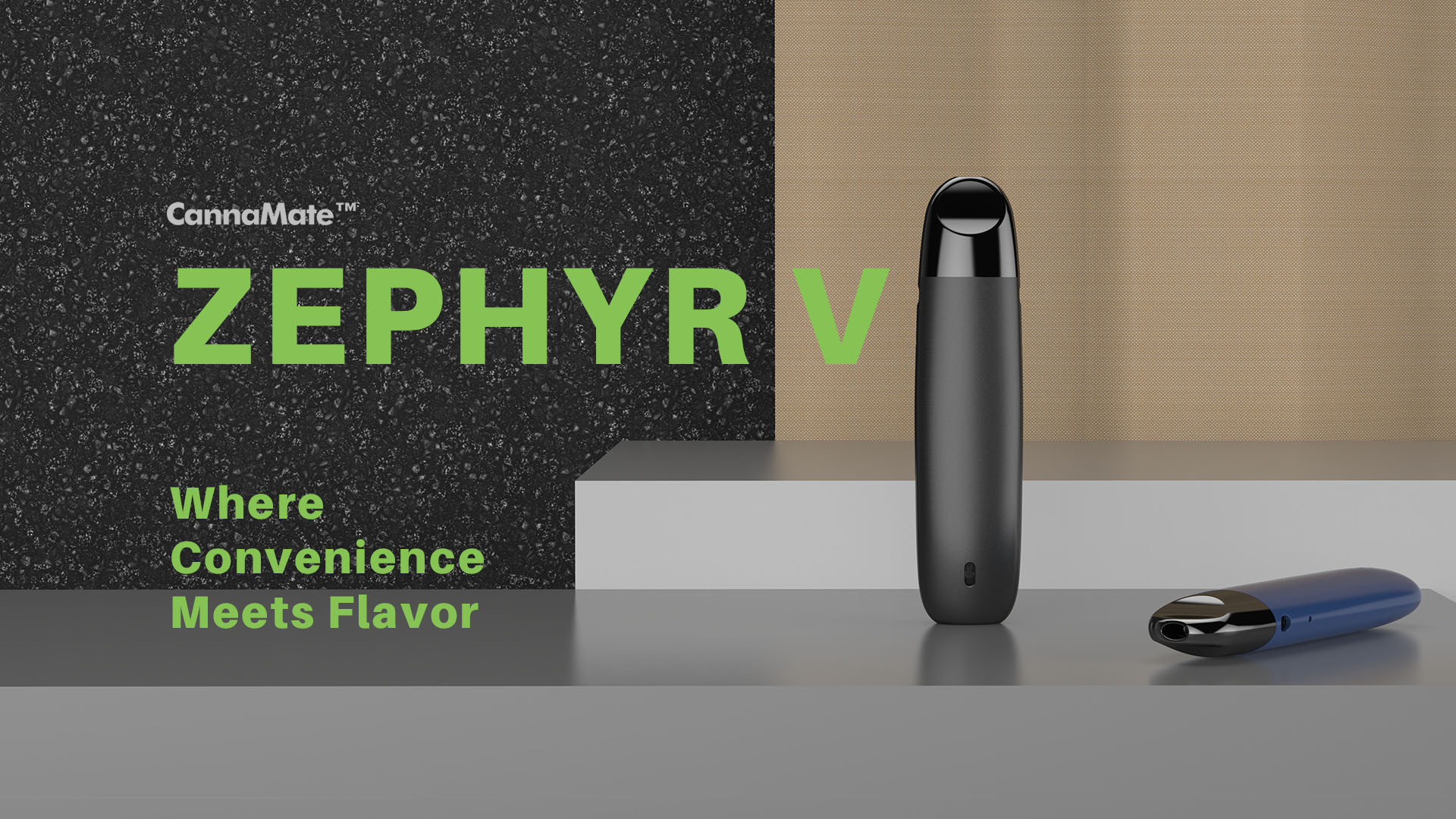 Zephyr V is trendy and ergonomic, with a flat mouthpiece and flowing lines, it is comfortable to puff and grip. Made from high-grade PC material, the choice between flavor and lightness is no longer a matter of compromise. Powered by a built-in 300mAh battery, Zephyr V pod system offers long-lasting vaping sessions without frequent recharging. The battery level is easily monitored through the intuitive LED indicator. And there is a magnetic fit between the pod and the battery. Throughout the vaping process, everything went smoothly.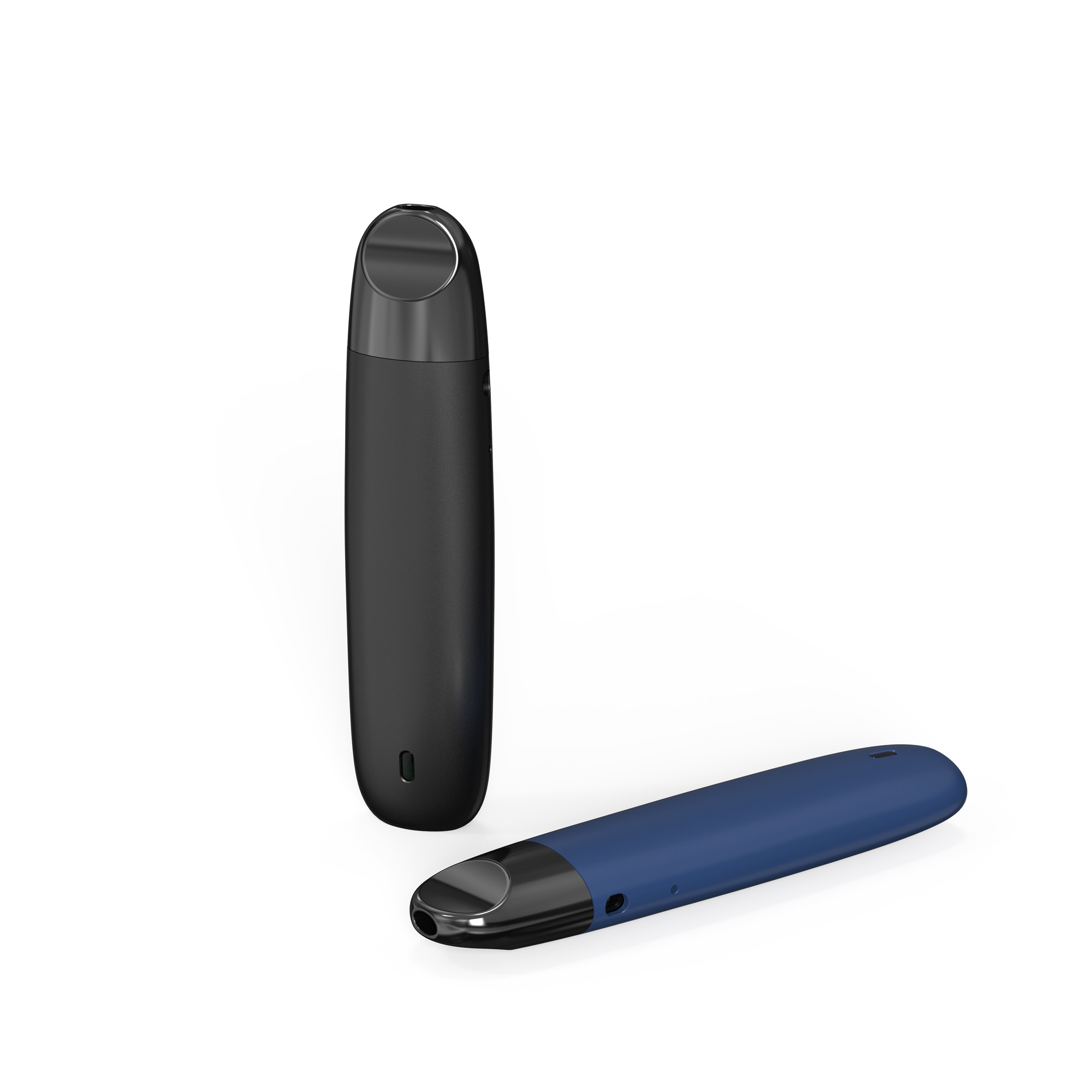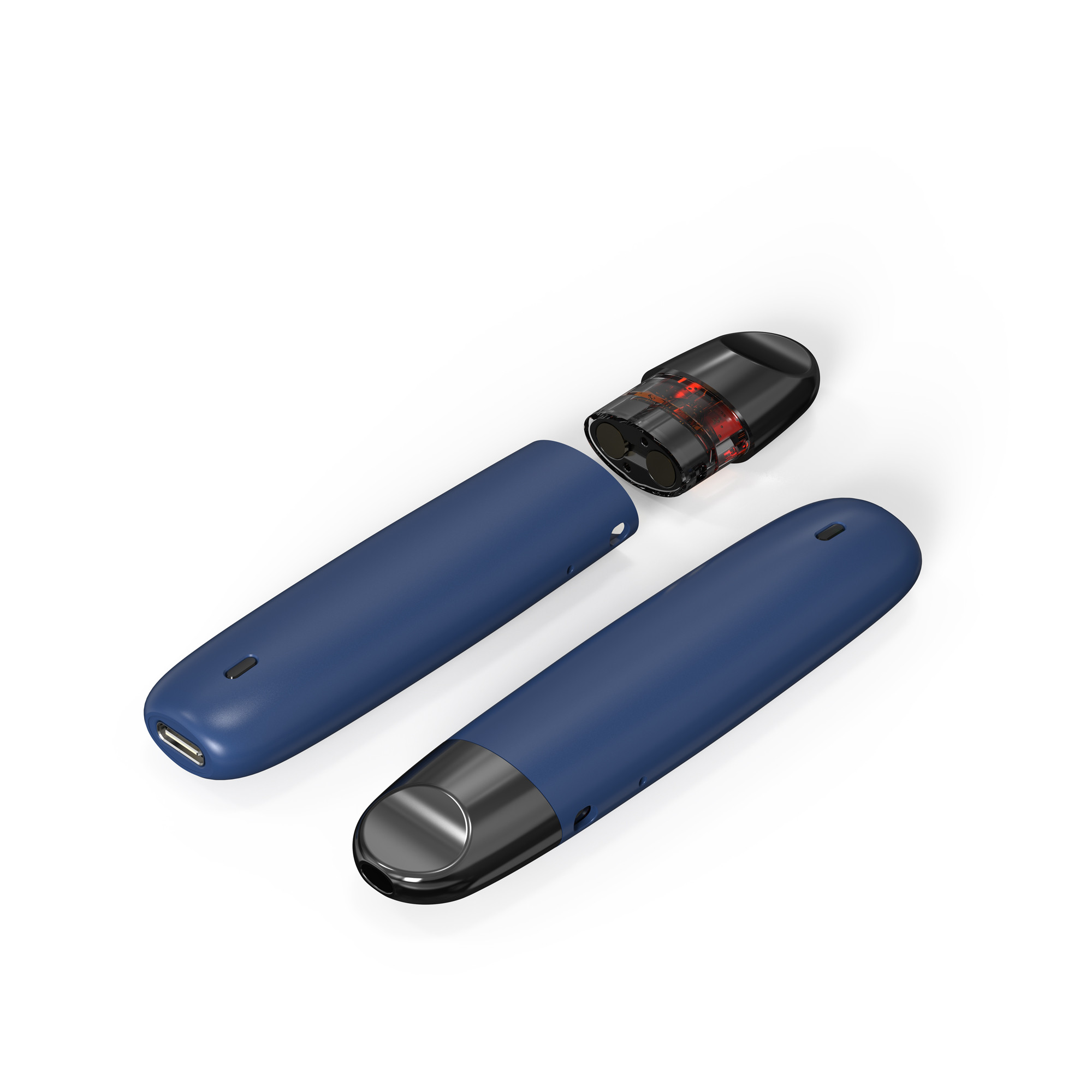 Nowadays, preheating is essential for cannabis vape, since we cannot predict exactly who your customers are and what their climate is like, and a 15-second setting can ensure a perfect vaping experience for them. The USB at the bottom isn't just a charging port, yet in addition an intelligent button to control each activity, 5 taps to turn on/off, 4 taps to preheat… and the LED light will help out to show the particular status.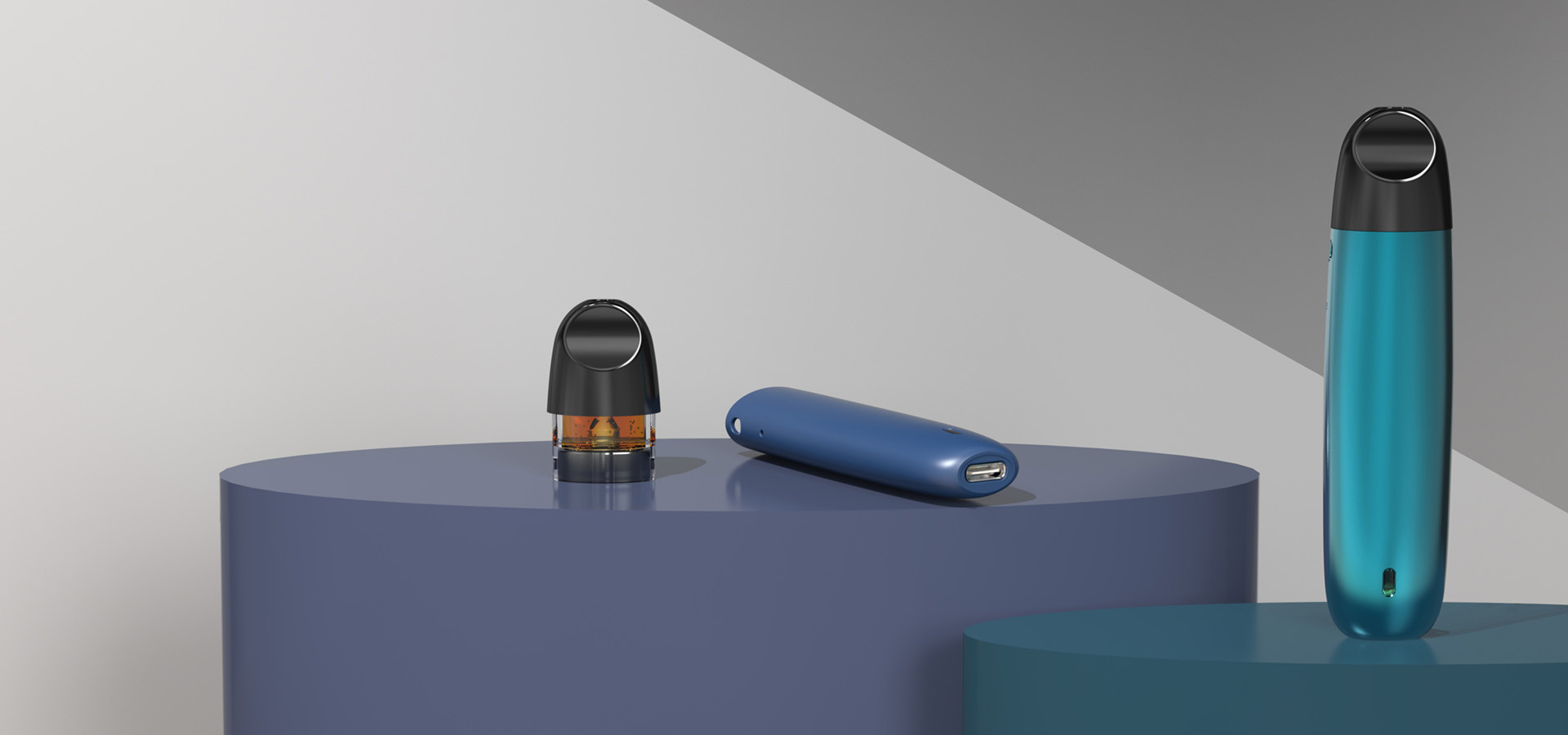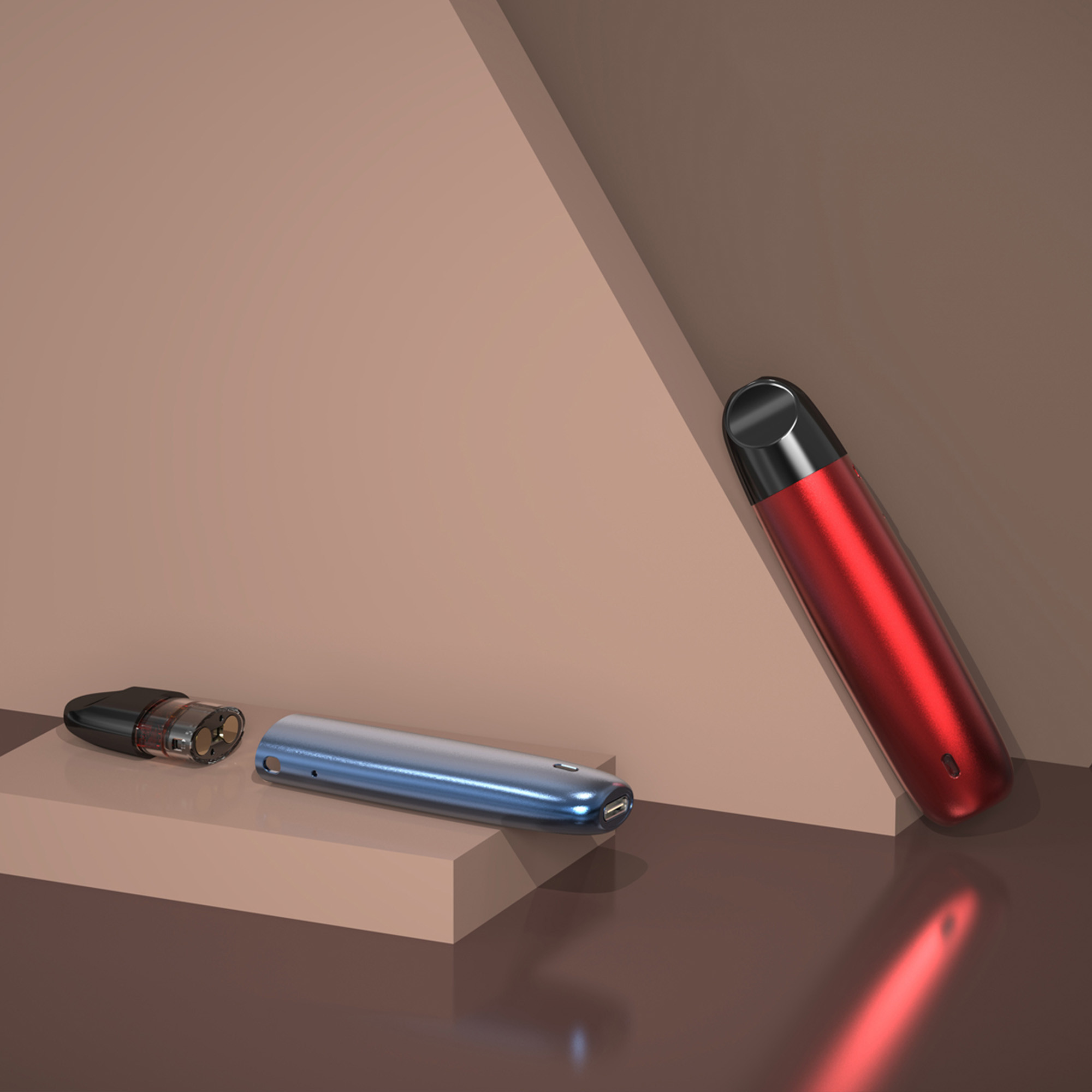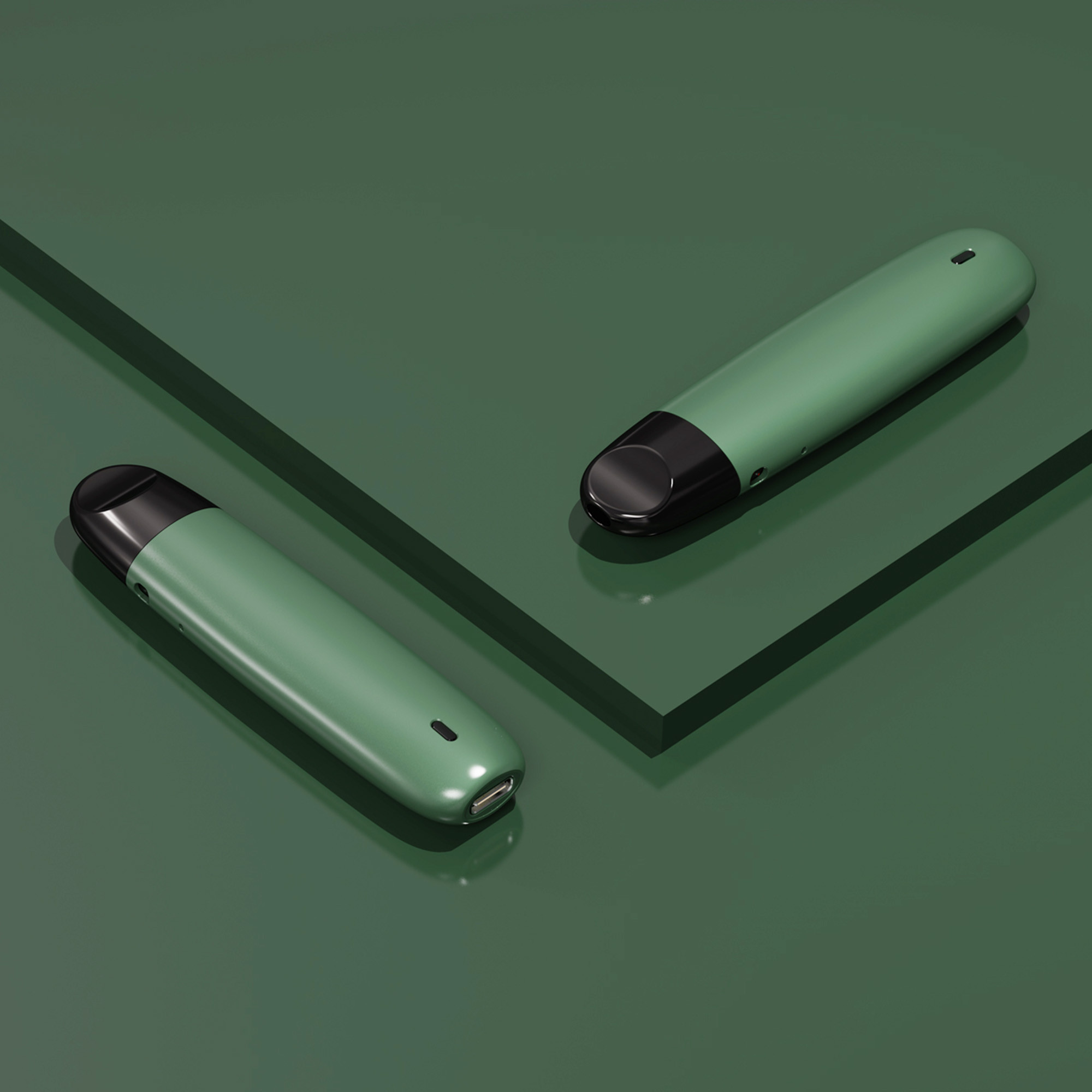 Feeling the pain of selecting brand suppliers and razor-thin distribution margins? At Transpring, you can completely create your own story and build your own brand. Your business empire will be built faster than you ever imagined.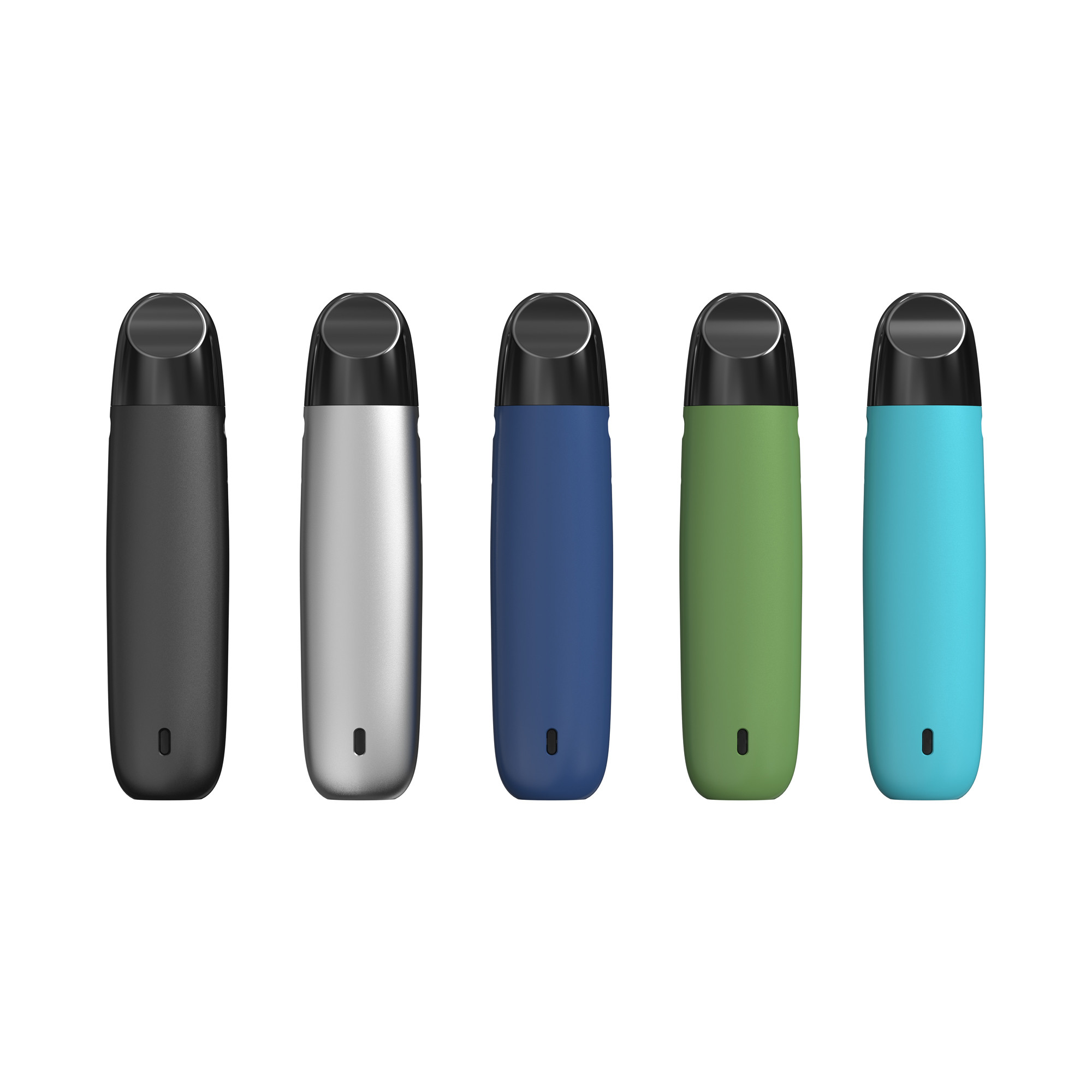 Perfect Zephyr V should be your first choice, no matter whether you are in an emerging market or a mature market. Build each device using a variety of unique colors, finish techniques, and materials, and print your logo to truly customize your own Zephyr V design. With our state-of-the-art techniques, you can rest assured that your pod vape will always be most attractive when it reaches your end user.

Pod systems are popular because they allow consumers to try a variety of flavors. Customer disappointment occurs when they cannot use their pods. For this reason, you need to spend a lot of time and money continuously testing hardware until you find one that works for them. The good news is that Zephyr V can be connected to our TSS READER test equipment to help you determine the proper voltage for your extract, which will save you a lot of expenses. And a number of functional customization options are available in our Tailored Smart Solution. Go to the
Tailored Smart Solution
to learn more.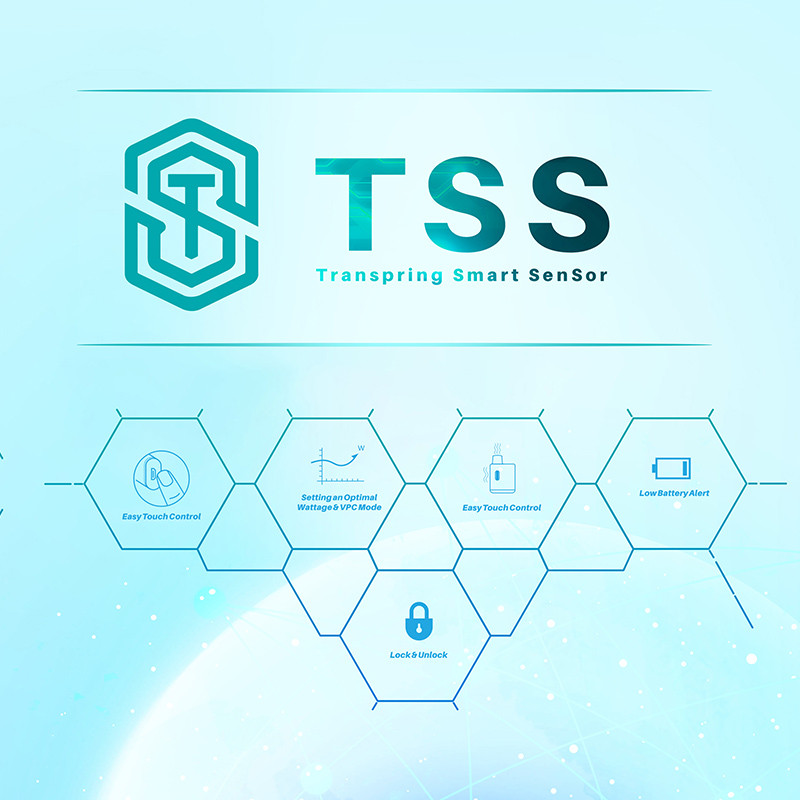 1. Q: What certificates does Transpring have?
A : Transpring has been devoting ourselves to the innovation and producing of vape pens.
Over the years, we have achieved the ISO9001 Quality Management System Certification, all products have passed CE, RHOS, UL, FDA, REACH testing and we also have MSDS REPORT, Air Transport Report, as well as Ocean Shipping Report . We consider quality the soul of Transpring.
For more information, please email info@transpring.com to contact us!

2. Q: How about my products don't work?
A : The quality of our products will be strictly controlled. A compensation will be provided if your order contains defective products. You will also receive assistance if this is caused by your improper operation.
3. Q: How can I place an order?
A :
1). You can contact us via Live Chat on our website, email to info@transpring.com or call +86-13670043215 to get a quotation. Remember to tell us model, quantity, color, battery capacity etc.
2). Tell us your shipping details if no problem about price. I will send you PI to confirm.
3). Producing and shipping will be arranged soon after payment.
4). Tracking number will be provided, and tracking frequently for you!
4. Q: Do you have a branch in the USA?
A : To better provide local services in the USA, we have established a branch in California. All questions about the company and orders can be answered there.
Transpring USA branch company is located in 19275 San Jose Avenue, City of Industry, CA 91748, USA.
You can contact the president of Transpring USA via email or phone as below.
Email: usa@transpring.com
Phone: + 1 626-810-0071/ 626-810-0024
5. Q: Can you do ODM & OEM for us?
A : Transpring is a manufacturer with an experienced R&D team, we have helped with many customers with their OEM & ODM projects. All steps for you to start an ODM & OEM business is just to contact us!
6. Q: How to get TSS customization service?
A : 1) Contact us and get the TSS Option List we provided.
2) Choose the TSS functions you want to custom and specify your requirements via the TSS Option List, including how many touches to switch voltage settings and activate preheat mode, voltage settings, power settings, etc.
3) Get a TSS version device based on your requirement.
7. Q: Can Zephyr V be used while charging?

A : During charging, Zephyr V can be used normally.
Por favor, envíenos su mensaje
Transpring produce productos vape de cannabis de alta calidad que cumplen con los estándares de la industria en términos de seguridad y calidad. Nuestras tecnologías innovadoras y procesos de producción garantizan pruebas rigurosas y un servicio al cliente excepcional. Póngase en contacto con nuestro equipo profesional para cualquier pregunta o para obtener más información sobre nuestro compromiso de proporcionar experiencias de vapeo premium. nombre completo:

Kris
Teléfono:

86-13670043215
Email:
WhatsApp:
Dirección detallada:

1, Yonghe Rd, Shiyan, Baoan Shenzhen, 518108